If this is you, go on be honest, you'll appreciate that coffee time is an amazing opportunity to connect with those around you. Ok at this point we should probably include the tea drinkers too. The kettle and coffee machine in coworking spaces is a hot spot for connections to be made and with the exponential growth (297% year on year to be exact) the Coworking industry is gathering momentum and that means more happy coffee moments sharing stories.
Why Coworking?
Coworking is transcending the norms of traditional office space through its flexible terms, unique and inspiring office designs and its overall convenience.
Along with the ability for your business to find a comfortable space with enough leg room to grow, a big factor that is often overlooked, is the ability to form valuable connections with professionals from all industries.
Picture this, it's 10:05 on Monday morning (Meeting went overtime, you're itching for a coffee) you decide to save a couple of dollars and utilise the communal coffee machine. As you prepare your delicious beverage another coffee lover approaches.
Whilst you're both standing there watching the liquid energy pour into your mug you spark up a conversation.
You soon discover that there has been a team of awesome graphic designers working just a few desks away. And it just so happens that you've been thinking about revamping your company's website. Thus, an instant connection is formed. (Fact – this happened!)
Thousands of freelancers, accountants, graphic designers and the likes are establishing these networks every day through working in a Coworking space.
The variety of professions nestled together in one space means that you can form real professional connections, find potential clients as well as the valuable tools needed for your business to succeed.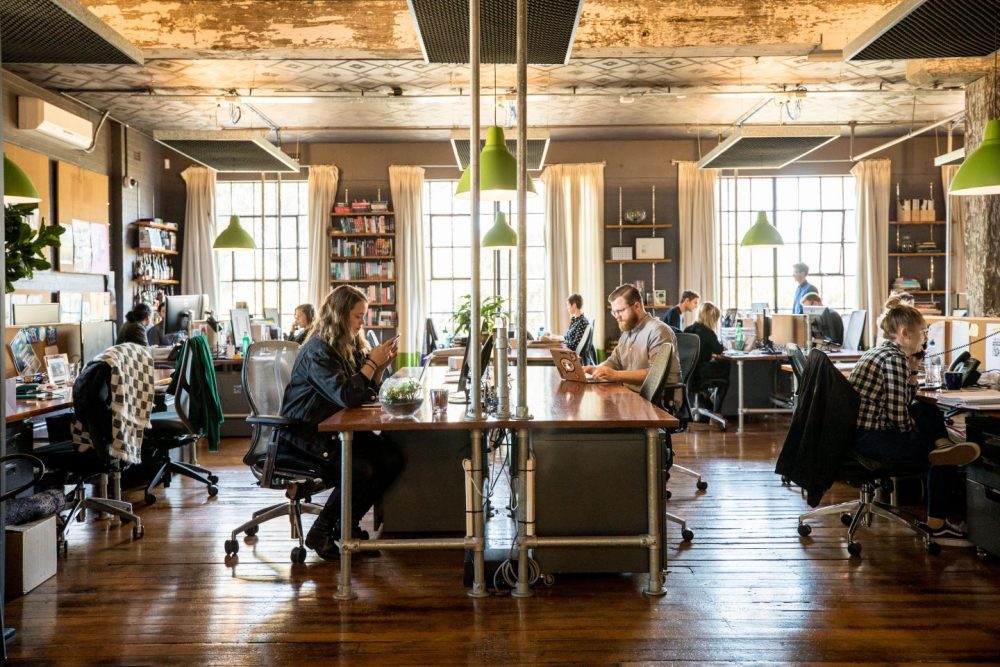 Enticing Reasons Why Coworking Works
1. Affordability
Getting your business off the ground is expensive, CoWorking spaces are an affordable solution which help minimise costs through flexible lease agreements, budgets and type of workspace. With the added potential for growth.
2. No long term lock-in – Just simple month by month agreements
Enjoy the flexibility of selecting how long you want to lease a space for without the pressure of long-term lease agreements.
3. Spaces that grow as your business does – Pay for what you use
Cut down huge costs for your business by simply paying for your desk space, where by in a traditional office environment you would have had to pay rent for the entire space.
So no, it's not just your regular Monday morning coffee. It's the key to unlocking a plethora of opportunities for you and your business.
Search Rubberdesk To Find Flexible Coworking Space Today
Here at Rubberdesk we have a thousands of desks, private offices and meeting rooms all over Australia.
Simply search by the area where you'd like to work and discover what's available. Find a space that suits you and book it on line – it's as simple as that!
Grab a coffee, and let's get searching