And with an increasing number of entrepreneurs, freelancers, soloists and small businesses looking for office space by the month, it's a market that's flourishing.
For many freelancers and small businesses the lines between home and office are blurred. You put all your energy into starting a business and it quickly becomes all consuming. Calls at all hours, responding to emails on the go, and while working from home can bring its own rewards, it also comes with a hidden cost of feeling like you're always on duty, and without a clear separation between home and work life.
In recent years, there's been a shift in how we work, with collaboration tools helping to bring people together in a virtual sense. There has also been a shift in the physical spaces we work in:
It's out with dull and drab grey interiors, flickering fluorescent bulbs, tiny cubicles and chairs with squeaky wheels and;

In with light open plan spaces that are a joy to work in and are shared by different businesses.
Shared office spaces are creative, professional environments which have been shown to foster a positive workplace culture and promote collaboration. It's why, according to Deskmag, co-working space is growing year on year globally.
Here at Rubberdesk we work tirelessly to help businesses with spare office space share their amazing spaces and rent offices by the month.
Our top five reasons to rent a shared office space
1. Affordability
For any business managing costs effectively is vital and office expenses are always under the microscope. These costs are often considerable for a business of any size. On top of rental payments, tenants have a range of operating costs and overheads to pay. Add in capital outlay for fixtures and fittings and often require minimum obligation lease periods.
Renting office space that is shared with other businesses reduces costs and risk. A shared office space reduces upfront investment required and fixed costs committed over the long-term. That's not all, many coworking spaces also come with amenities that range from free access to the coffee machine and Wi-Fi to special networking events and social gatherings. It means that you can move in and start working straight away and know what your outgoings are.
With all the benefits at fixed rate without a long-term commitment, renting office space and sharing it with another business can save up to 45% of costs.
See our analysis of the sharing economy for more details
2. Location, Location, Location
Coworking and shared office space is an attainable way to get instant access to professional office prestige and culture that other businesses have spent thousands of dollars on.
Studies show the quality of your working environment can have a big impact on your business success. Whether working as a soloist freelancer or as part of a team, professional office environments have been shown to boost creativity, focus and output. On the other hand, working from home or at the local café, have been shown to have a negative effect on motivation and productivity.
Whether you're pitching to prospective clients or building a team and a brand of your own perception plays an important role. The mental shift that comes from a professional office space can be the difference between the success and failure of your business.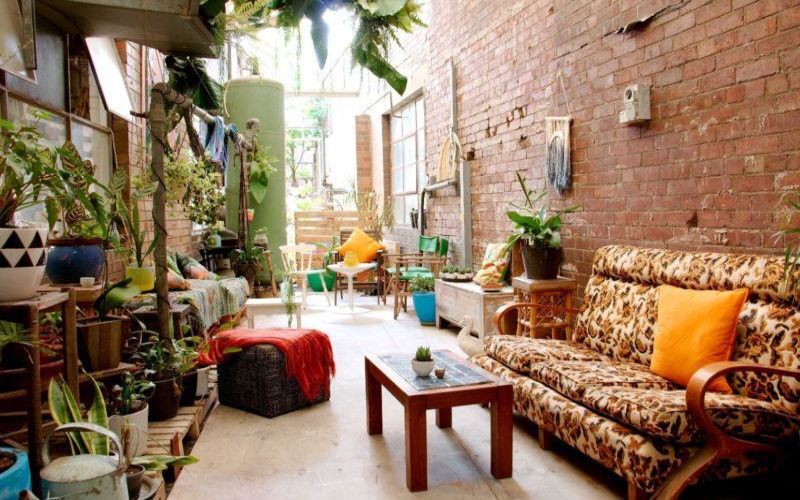 3. Scalable Solutions
Without being locked into a long-term lease, renting office space amongst other businesses provides you with flexibility to scale the number of desks you need as required and as your business grows.
Pay for what you use and mix and match to suit your current circumstances, the possibilities are almost endless. Many spaces offer 24-hour access so you can operate when you need to. With kitchen facilities, meeting and collaboration rooms, and amenities available.
When deciding on the office space that is right for you and your business, it pays to consider the variety of environments available. Evaluate your work style, business requirements and workplace culture, before deciding on a space to ensure you get the right fit for your business. Meet the Host of the office you're going to rent and see what the vibe is during the working day. Is it somewhere you can make sales calls without disturbing those around you. Or perhaps you need somewhere quiet to focus – there is somewhere for everyone.
4. Networking Opportunities
Building relationships and connections are paramount in business and sharing office space provides a unique space for chance encounters and interactions. The relationships developed when sharing an office are often deeper than those forged at industry or networking events.
Working within the same environment authenticates connections, and repeated chats in the office lift or around coffee machine make for real relationships.
5. Collaboration With Others
Working in a shared office space not only fosters professional connections but provides essential social interaction as well. Speaking with peers through daily interactions who are on the same journey can provide a source of motivation and boost morale.
Running a small business, or working remotely, can often be isolating and at times a lonely experience. Collaboration can be a challenge when working from home or in a private office. Associating with a variety of people, all of whom experience varying levels of success at different times, can boost your own productivity and provide much needed perspective at critical junctures.

Use Rubberdesk to rent office space by the month
Here at rubberdesk we're on the journey with you, helping to find the perfect office space for you. Whether it's desks in an open plan area or private office space in a suite with other businesses.
Want us to help find you the perfect space – just get in touch and let us do the work!
---
Need help with a shortlist of offices?
Tell us what you need and let us do the work