Careers
Explore the latest career opportunities with Rubberdesk
About Us
Rubberdesk is the online marketplace where businesses rent flexible office space without being tied down with long term leases. Whether renting 1 or 100 desks, for a month or a year, we make it easy to find and compare fully fitted and all inclusive offices and coworking spaces.
We make it easy for businesses with spare office space to create beautiful listings, take enquiries and tour requests from prospective like-minded Guests. And when the deal is done, we're there to help manage payments and licence agreements.
Rubberdesk exclusively powers flexible work space for commercialrealestate.com.au
We're reinventing the flexible office space market, using technology to streamline the traditionally highly brokered market. You'll be at the front of this revolution in the commercial property space. With thousands of offices listed around Australia we are growing the team to handle the number of inbound enquiries for office space.
Work with Rubberdesk
Rubberdesk is a vibrant, friendly and fast paced company that is continuing to grow!
We always say that in an office, it's not about the desks or chairs, but the people and connections you form which is important. Staying true to this, everyday we have ongoing open conversations and are always looking for new ways to create, innovate and succeed. As we continue to help people find the right home for their business, we hope that you will find a home at Rubberdesk.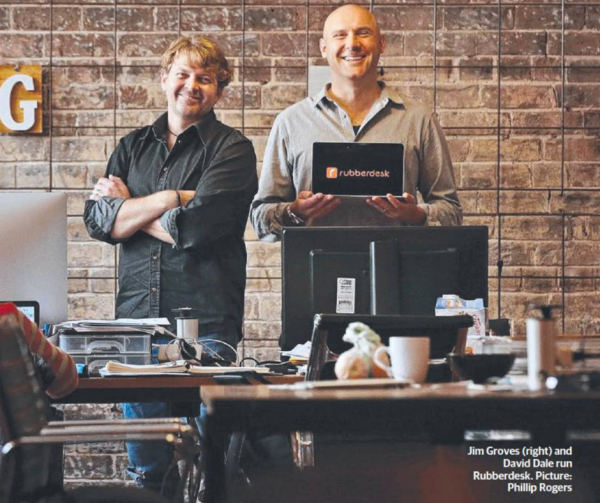 Career opportunities