Our Hosts are from a variety of different industries and from businesses of all sizes. Each coworking experience is different and there's a few tips and tricks to getting ready to share your office!
In our Hosts' words
"With Rubberdesk, trust the process, you've got nothing to lose, at the end of the day all you've got to lose is an opportunity to share your space" - Cass
"It's great to have other like-minded people around, and the money on top was a bonus" - Emma
"It was a unique type of approach... we posted it online and we've had numerous hits" - Paul
"We thought it would good to have that space if we expanded. Great to have other likeminded people around" - Emma
"Give it a go and see how beneficial it can be for your business" - Cass
Coworking is the new normal
As more and more businesses take space in a coworking office, the desire for flexible work continues to grow. According to DeskMag's 2019 Coworking Forecast, there is estimated to be an astounding 22,400 spaces worldwide with 2.2 million members by the end of this year!
Here's 3 quick tips to get your coworking space started
1. Furnish the space
Providing the basic office necessities if the perfect first step in transforming your space into a shareable office. Here's a quick checklist to start you off:
Desks
Chairs
Lamps
Bins
Kitchen utensils
Kettle
2. Get permission from your landlord
Before turning your office into a coworking space, write to your landlord and get their permission to licence on short term basis for the use of the space.
For more information on leasing out your office space, read: Should I sublease or license my spare office space?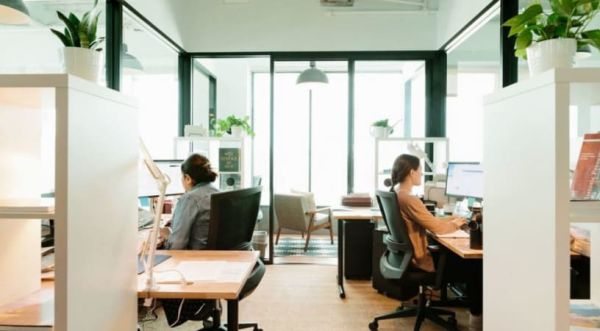 3. List your space on Rubberdesk
Listing your space on Rubberdesk is a free and easy way of attracting Guests. Take some gorgeous photos of your space, fill out the description as best as you can! Remember, beautiful photos sell! Give yourself the best chance of finding the perfect Guest. We will help send suitable tenants your way, but everything is in your control, you decide who you want to meet and who you want to stay and rent your space.
Continue watching our Meet the Host Series:
Have office space to rent?
List for free and start renting it today