We've previously discussed the benefits of coworking for digital agencies, financial services and even the legal industry, however, the newest entrant to the coworking boom is health and medical professionals.
Leading the way forward for this industry is Alma, a "co-practicing community of therapists, coaches, and wellness professionals". Based in New York, the start-up focuses on providing flexible office space that works for health professionals, in doing so, giving them the ability to take spaces with flexible leases in more convenient and affordable locations. Coworking today, means that offices can be designed to meet your businesses needs, no matter the industry. Whether you're after a corporate office, a coworking desk or a private meeting room - there are plenty of options to suit.
Jim Groves, Rubberdesk CEO and Co-Founder says,
As the rise of coworking continues, more and more industries are ditching traditional long term leases. In that, health professionals are seeking out the benefits of flexible lease agreements, private offices at a lower cost and the ability to access a community of like minded professionals.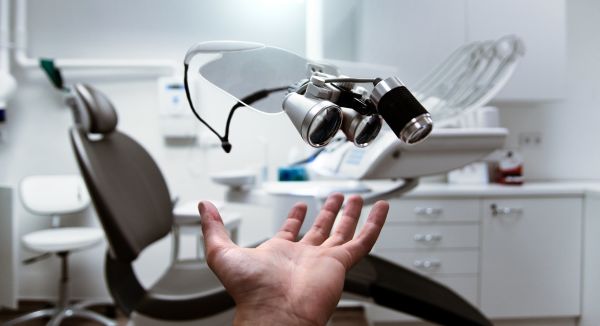 Why coworking works for the health industry
We recently had a chat with Gabby Street from Better Moves Physiotherapy and discussed how co-working in the medical and health industry works. Gabby is currently seeking to share her collaborative medical facility with other like minded health practitioners.
How does coworking work for health professionals?
The space is a collaborative working environment that merges health, fitness and wellbeing into a flowing synergy. Our space provides a great conduit to engage in discussions about starting to embrace more of the fitness side of ones well being. We have both employees, contractors and people licensing the space where we can all work collaboratively.
What makes your space unique?
We have a 312sqm space that has treatment rooms, pilates/rehab area and a fully equipped gym. Our fully equipped gym can be utilised as a space for conferences and workshops.
What does your space offer?
We have 7 rooms with 4 upstairs and 3 downstairs. The upstairs rooms are great if clients are after a more relaxed, therapeutic environment, whilst downstairs is more of a gym and fitness energy.
What will other coworkers gain from sharing office space?
We are looking for other like minded practitioners to grow and establish their business here and be able to co-refer, create joint marketing promotions and work in a team space where everyone can grow together.
See below, a room at Gabby's healthcare space. To schedule a tour, click here: Private offices for health professionals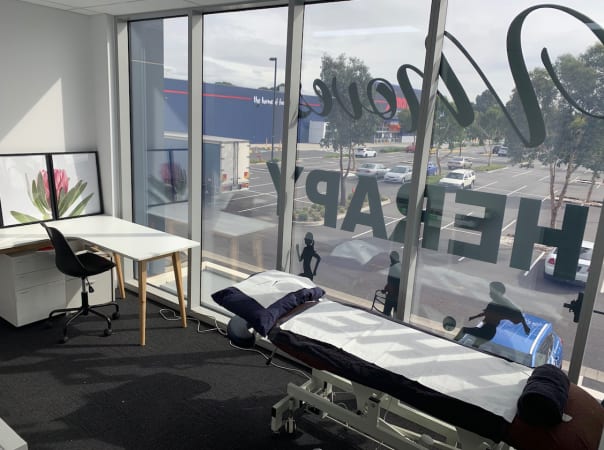 Instant quote on office space from the Rubberdesk engine
Or call
1300 433 757
Offices perfect for health care practitioners
Sydney
$1,150/ month
7 Help Street, Chatswood
Therapy room
Rent by the month or for 12 months
$500 / day
Shop 9, Norton Street, Leichhardt
Brand new purpose built medical specialist practice
Rent by the month or for 12 months
---
Melbourne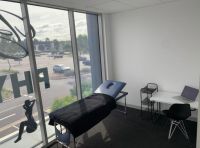 $1,669 / month
1470 Ferntree Gully Road, Scoresby
Offices for health care practitioners
Rent by the month or for 12 months
$16,550 / month
47 Elgin Street, Carlton
Health consult room
Rent by the month or for 12 months
---
Brisbane
$1,250 / month
310 Edward Street, Brisbane
Perfect for a general practitioner to set up their business
Rent by the month or for 12 months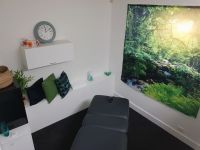 $50 / day
834 Wembley Road, Browns plains
Allied health professional room set up ready to go
Rent by the month or for 12 months
---
Get a quick quote
Give us a brief and we'll shortlist a selection of matching spaces for you instantly.
Or speak to a Flexible Space Specialist on 1300 433 757