Lawyers, Finance workers and all professional services will be equally at home and well looked after in Victory's stylish and corporate-focused Serviced Offices. Amongst like-minded businesses, the offices present very well and are the perfect place to bring clients for meetings.
Ranked 28th in the Australian Financial Review's 2017 Fast Starters, Victory Offices has grown quickly with some high-quality sites. Providing serviced offices and coworking spaces firmly focused on the corporate market, Victory Offices have done an excellent job in providing an alternative to Servcorp and Regus in this lucrative and highly fought over the market.
Instant quote on office space from the Rubberdesk engine
Or call
1300 433 757
Victory Offices Space Availability
Sydney locations
---
Melbourne locations
---
Brisbane locations
---
Instant quote on office space from the Rubberdesk engine
Or call
1300 433 757
5 Things People Love About Victory Offices
1. Prime Professional Locations
With locations in the CBD of Melbourne, Sydney, Brisbane and Perth as well as centres in several suburban areas, you will have plenty of choices when it comes to selecting your Victory Offices office space. Each Victory centre features a brand new fit out with modern designs and state of the art voice and data capabilities
2. Great Customer Service
They work to ensure that every Victory centre is fitted with professional, caring staff to provide what they call "6-star customer service". The staff at Victory offices are genuine, warm and focused on customer service as evidenced through their awards with the ABA 2017 award in Product Excellence and ABA 2018 award in Customer Service.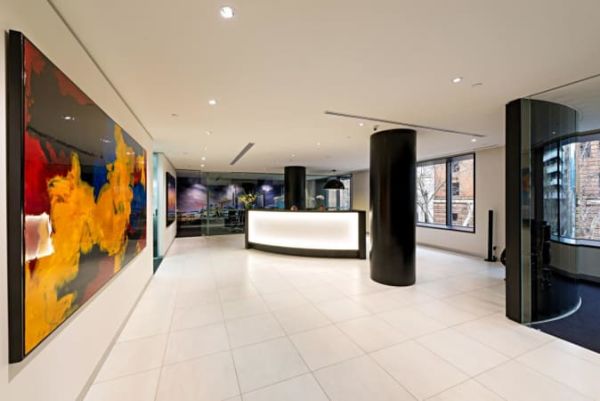 3. Premium Amenities and Facilities Included
With tailored packages for businesses of all sizes, they are able to cater to specific clients and budget and needs.
Private Offices
Coworking permanent desks
Reception services to welcome your guests
Unlimited high-speed internet
24/7 Access
High-speed printing
Premium meeting rooms
Breakout areas
Kitchen facilities
Onsite technical and administrative support
Phone answering
Barista coffee
Outgoings covered
4. Prestigious Meeting Room Facilities
Serious meetings need a serious setting and high-quality facilities which is what Victory provides in spades. Boasting contemporary designs and state-of-the-art equipment and facilities. Perfect for those smaller meetings, the rooms will impress clients. Fully equipped with presentation tools, complimentary wifi, large flat-screen TV, catering services, unlimited beverages and tech support - the team at Victory provides everything you need to ensure that your meeting runs smoothly and productively.
5. Flexible Office Solutions
At Victory Offices there are no lengthy, locked in terms giving you and your business the flexibility to stay as little as a month or as long as you like. Victory also understands that one size does not fit all, so they offer a variety of services to cater to every business different needs, including Private Serviced Offices, Virtual Offices, Day Offices, Coworking, Shared Space and Hot desks.
Other Australian Operators