Our Hosts include some of the world's largest coworking operators, serviced offices and small businesses that have spare office space to share. Watch the video below to find out why businesses are renting their spare desks and offices.
In our Hosts' words...
"We needed to find a way to maximize the productivity of the office. So we came across you guys" - Cass

"I quite like a little bit of a buzz in the office, and it felt odd, in some ways, not having the amount of people we used to have in here" - Paul

"we get a really good team atmosphere and a creative space which is better for everybody" - Adam

"Gives us an opportunity. I thought, I have nothing to lose and if I can get more exposure then definitely I would" - Ceaser
5 more benefits of renting your desk and office space
1. Office turned community
One of the greatest perks of coworking is the ability to share space with likeminded businesses.
great for referral marketing
ideas can be discussed and generated with those around you
you can network with professionals from all fields
grow your client base and gain useful perspectives from others
2. Room to grow
Perhaps you moved into an office that's slightly to big for you and your team. This can be a large expense. By sharing your space you can significantly reduce these expenses.
With flexible lease agreements, you are in control of how long or how short a tenant can stay for
Give you the ability to grow at your own pace
Earn extra to focus on the growth of your business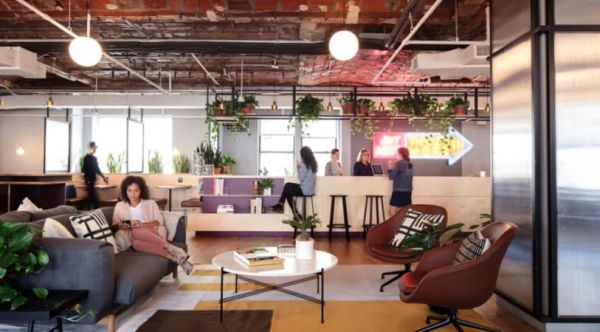 3. Financial benefits
On average a desk can earn you $500 per month. This could make a huge difference to your business's day to day activities.
Cover your expenses and focus on the more important things.
4. Be in control of your bookings
With Rubberdesk you're always in control, and there's never any obligation to accept a booking. You set the monthly fees for your office space and can specify the type of Guest you want in the space.
Bookings are prepaid.
No chasing late payments.
No invoices to issue; and
Licence agreements are done for you.
5. Hassle Free Process
Listing your space on Rubberdesk is a free and easy way to find the perfect Guest! Some of the many benefits include,
Guest messages are sent direct to the Host
There's no sales people getting in the way
We manage payment processing for you
We give you our Standard Short Form Licence to use
Have support from our Customer Care team throughout
Have office space to rent?
List for free and start renting it today
Continue watching our Meet the Host Series:
Why businesses rent out their spare desks