Flexible working space is set for a massive expansion over the coming months in all Australian capital cities, according to a new report.
While the 144,000 square metres of Australia's flexible office space takes up only 6.4 per cent of the total vacant office area, that percentage is predicted to rise sharply, and in some cities the amount of space is set to double.
Flexible office space is the umbrella term for individual offices as well as open-plan coworking spaces that are rented out on short-term deals, instead of longer leases.
The restrictions on social distancing during the coronavirus pandemic have dealt a blow to the open-plan coworking model that some believe will now struggle to attract users, and could fall out of favour permanently.
"There's now a lot more interest in taking dedicated and secure private offices – for one person up to 100 people – and that's the big shift in the flexible office space industry," said Jim Groves, co-founder and chief executive of Rubberdesk, styled as "the Airbnb of the office market".
But this hasn't stopped operators from planning for a resurgence of some types of flexible space.
Read the rest of the article by Sue Williams here.
Download our Flexible Market Report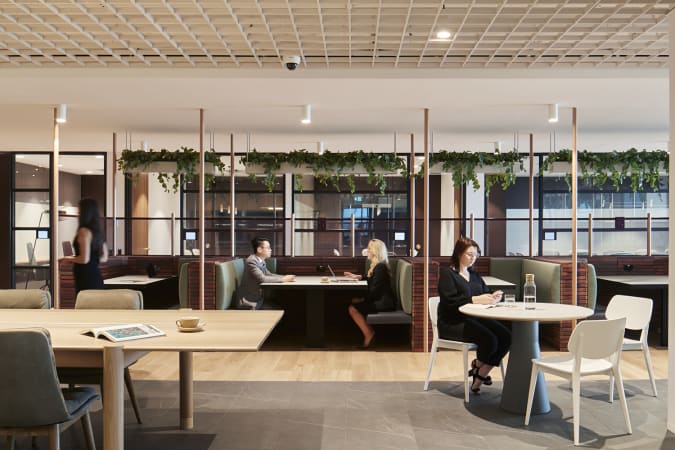 About Rubberdesk
Cofounded by Jim Groves and David Dale, the Australian PropTech startup was launched in 2016 to provide an alternative to leasing commercial office space for small and medium and sized businesses. After the initial build out phase, the site grew organically before Domain brought Rubberdesk in to power their coworking site on CommercialRealEstate.com.au. It's first funding round closed successfully in July 2018. Rubberdesk only gets paid when it's Host members do. It deducts 10% from the rental amounts shown as the Rubberdesk fees.
Get a quick quote
Give us a brief and we'll shortlist a selection of matching spaces for you instantly.
Or speak to a Flexible Space Specialist on 1300 433 757