Professional services sector ranks 2nd largest coworking user
Traditional Law firms have been slow to adapt and embrace Coworking, but the more progressive legal firms are seizing the march on them and getting involved. With private offices, meeting rooms and first class facilities available, Coworking spaces are perfect for legal and professional services and offer fantastic and affordable flexibility.
And the spaces themselves are not just filled with Millenials on skateboards, rather, there is a Coworking space for every kind of industry and culture out there. While some spaces curate their members to achieve the best collaborative mix of professionals, others have a professional services twist or start up focus. Whether your from the financial sector, or a digital agency, with thousands of spaces available, the choice for office space has never been better.
Lawyers and Coworking
Coworking redefined
We understand that financial, legal and professional services often need their own private offices where confidential calls can be taken and client anonymity maintained and Serviced Offices in Coworking Spaces offer just that. Perhaps for industries like these, the term "Coworking" should be refined to refer to:
Serviced Offices that offer privacy, ease of use, flexibility as well as cost effectiveness.
Our top picks for office space perfect for the legal industry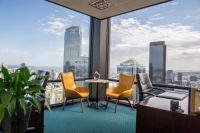 ---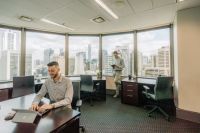 ---
---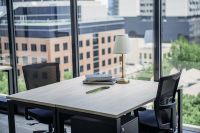 ---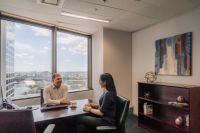 ---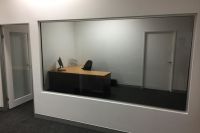 Instant quote on office space from the Rubberdesk engine
Or call
1300 433 757
Unsure of which coworking provider to go with?
Here at Rubberdesk, we have some of the best Coworking and Managed Office Operators in the world who list their space. We've been busy collecting all the details about each of them in one place - so you don't have to do any leg work.
Australian Coworking Operators
Other industries in coworking