Creatives and coworking
Digital media agencies are a great fit for coworking and serviced office space. With access to collaborative open plan spaces, flexible lease agreements, private or open plan offices at affordable rates, coworking gives these industries the chance to flourish in a cost effective way.
The flexibility of space means that as the agency wins work, they can take on more space with the flick of a switch.
According to the CBRE Pacific Coworking Survey the information, media and telecommunications sector consist of 18% of the total coworking participants, making them the third largest industry who utilise coworking spaces. To briefly touch on some of the benefits that coworking brings, is the ability to network and collaborate with like minded businesses. It is also offers great business opportunities where referral marketing is extremely powerful.
In an industry that relies heavily on contractors and flexible staffing, having a flexible office space is key
Coworking only continues to grow
Deskmag's annual report predicts that by the end of 2019, there will be an estimated 2.2 million coworking members around the world. Additionally, there will be an astounding 22,000 coworking spaces operating globally - making the choice for office space better then ever!
Whether you're from the financial sector or the legal industry and need space for a team of 1 or 100, coworking makes it easy to find office space that suits your businesses needs.
Here are some of our top offices perfect for digital agencies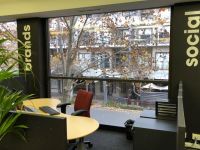 ---
---
---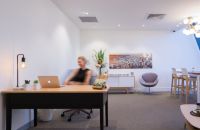 ---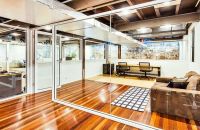 Unsure of which coworking provider to go with?
Here at Rubberdesk, we have some of the best Coworking and Managed Office Operators in the world who list their space. We've been busy collecting all the details about each of them in one place - so you don't have to do any leg work.
Australian Coworking Operators
Other industries in coworking