Today's progressive legal firms are embracing Coworking to expand their operations in cities outside their head office. With private offices, meeting rooms and first-class facilities available, coworking spaces are perfect for law firms and offer affordable flexibility.
4 Reasons why law firms thrive in coworking spaces
1. Privacy with communal areas
Taking space in a coworking office does not simply mean renting a desk in an open plan office surrounded by others. Instead, there are a number of private office options to choose from. Many coworking operators gives you the ability to customise your space to suit the size of your business. Additionally, often as part of your membership you have access to fully equipped conference and meeting rooms. So when you need privacy, it's available. But when you want to enjoy a sense of community, or a colleague to bounce an idea off of, you have that too.
2. Network and Collaborate
Working in a coworking space allows you to meet and connect with other like minded individuals and businesses. The people you meet and the relationships developed over time lead to more potential referrals and collaborations. A popular benefit offered by many coworking spaces is networking events, workshops, seminars and social events to help encourage interactions within the workplace.
3. Scale your law practise
To set up a leased office, with staffed reception, meeting rooms and breakout areas is capital intensive. Especially when you consider the fitout, staffing and deposit costs. Coworking and Serviced offices, free you up to focus on building your practice without the worry of managing a lease yourself. Focus on adding value to your clients and winning new business, and leave managing reception and organising the office space to the professionals.
4. Professional business address for your law firm
Coworking spaces provide an affordable office solution in prime locations across the world. Having a professional business address, being close to partners and customers not only saves time and money in travelling but also puts you at the heart of where your business needs to be. Businesses find that leasing office space in a coworking centre offers all the traditional benefits without the enormous expenses.
Our top picks for office space perfect for the legal industry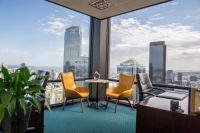 ---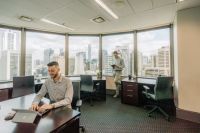 ---
---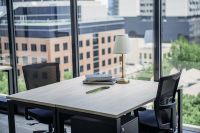 ---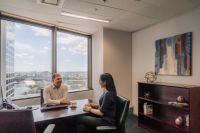 ---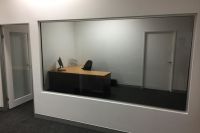 Instant quote on office space from the Rubberdesk engine
Or call
1300 433 757
Unsure of which coworking provider to go with?
Here at Rubberdesk, we have some of the best Coworking and Managed Office Operators in the world who list their space. We've been busy collecting all the details about each of them in one place - so you don't have to do any leg work.
Australian Coworking Operators
Other industries in coworking